When you sit down to write a blog post, you have an idea in mind. You know what you want to say, but how many words should it take to say it? Blog post length remains a point of contention among experts and bloggers, but a look at the common successful trends might help you settle on a desirable word count.
Read Blogs in Your Niche
In many cases, blogging niches reflect different ideal word counts. For example, bloggers who write about fashion might post shorty, pithy, graphics-heavy articles, while self-improvement bloggers frequently favor longer posts.
Read some of the established blogs in the niche you've chosen. Take a critical approach, thinking about whether you agree with the lengths chosen – and why or why not.
Determine Your Posting Frequency
Some bloggers update their websites several times per day, checking in with readers and offering insightful comments about their chosen topics. Others post once per day, once per week, or even less frequently.
Your posting frequency should influence the length of your blog posts because, if you're like most people, you can devote a finite amount of time to blogging. If you attempt to post several 5,000-word posts each day, you'll have to give up another crucial aspect of your life, such as sleeping or meals.
The less frequently you post, the longer your posts can become. If you want to post more often, you might spread out a single article over several posts, labeling them as parts of a whole.
Elevate Your SEO
In blogging parlance, SEO (search engine optimization) refers to the way search engines view your website. SEO tactics help you rank better in search results, which makes your site more discoverable.
A study conducted by Capsicum Mediaworks revealed that the blog posts which rank highest in search engine results are longer than 2,000 words. Some approach 2,500 words.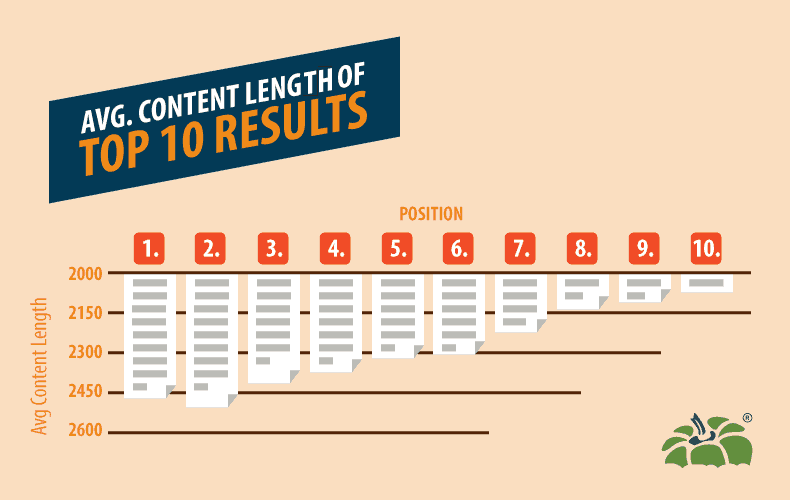 To boost your SEO, consider creating longer blog posts every so often even if you favor shorter posts in the main. You'll impress the search engines and help prospective readers find your blog.
Deliver Bite-Sized Information In An Engaging Way
Despite the SEO issue, shorter blog posts can engage audiences and keep readers interested if they contain useful or entertaining information and grab the reader's interest right away. Use shorter blog posts to convey actionable or amusing prose without any fluff.
Strip the Filler
Blog post length matters much less than the quality of the post. In other words, a 2,000-word article doesn't benefit your blog if it only contains about 500 words of the necessary information.
Write crisp, clean sentences that shepherd readers from one paragraph to the next. Eliminate fluffy phrases like "in order to…" and "the fact remains that…"
Gauge Your Audience
As a new blogger, you can gather useful data by writing short, medium, and long blog posts, then comparing the results. Which post length garners the most views or comments? Which resonates with your audience?
There is no magic number for blog post length. Experiment with different methods, then find a style that works for your blog. Of course, you can't start the research without a blog of your own. Sign up for a risk-free trial with BlogPress to start your blogging journey.